1. Preview of Certified Exhibitors at the 2023 China Toy Expo. Secure the Year's Last Chance of Sourcing!
Ready for the 2023 China Toy Expo!
Mark the date, 17 Oct. 2023 on your calendar, for the 2023 China Toy Expo will be held concurrently with China Kids Fair, China Preschool Expo, and China Licensing Expo, focusing on displaying latest products, technologies, designs and trends in the global toy industry.This exciting event will exhibit an extensive collection of new and featured toys from more than 2,500 certified toy factories, providing you with an opportunity to keep abreast of industry trends.
Don't let this year's last chance slip away!
Key Figures:
220,000㎡ Show Space

2,500+ Exhibitors

500,000+ Products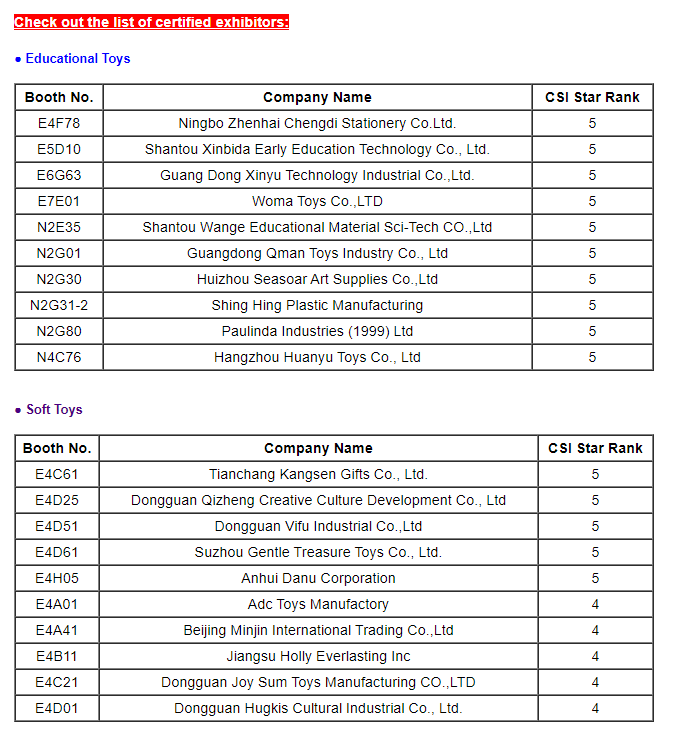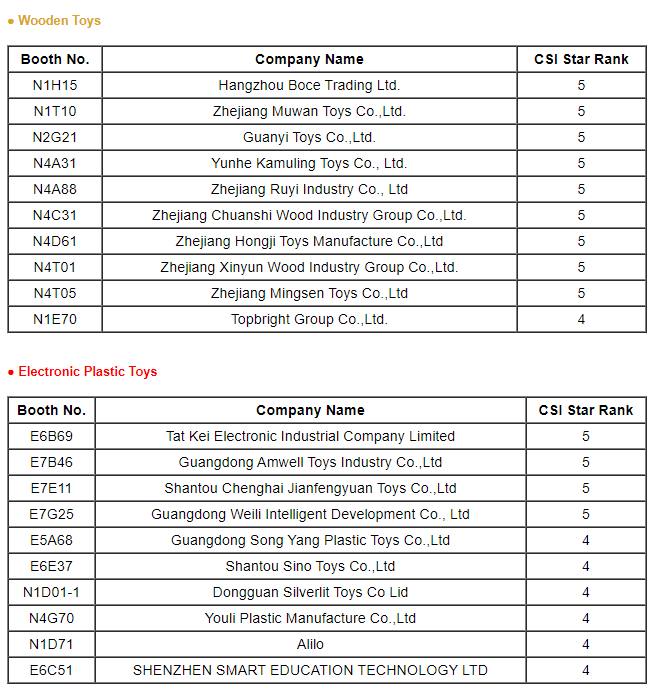 More List is to be continued.

Special Display Areas are waiting for your exploration:
Green Toys Gallery
This year, we have set an area of green toys to lead the trends in the industry. We have selected quality exhibitors who have FSC and GRS certificates to cater to the needs of international visitors.In the area, you will find biodegradable toys, wooden toys, and stuffed toys filled with recycled materials.
Pet Toys Gallery
Your customers also want to buy toys for their pets. We set this special display area to show different kinds of pet toys, such as interactive pet toys, dog chew toys, calming toys, and so on.Those toys are made from safe materials and will not hurt pets, they works well for dogs, cats, and more pets.
Certified Supplier Initiative
To make sure that our suppliers' qualification is authentic and meets the international standards, we verify them according to the following five strandards, namely, standards of product safety, safety assurance, social responsibility, self-export certificate, and specified standards by individual buyers.In the special display area, you can connect with these certified suppliers, free from worrying about their certifications.